Hand Blown Murano Glass Horse Head Decorative And Elegant Design 7 2.5lb Yellow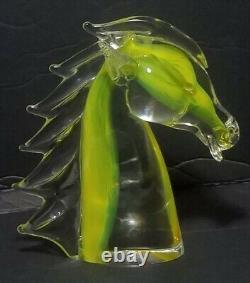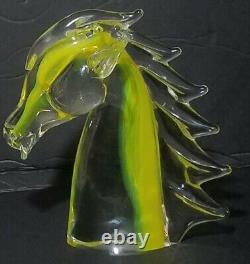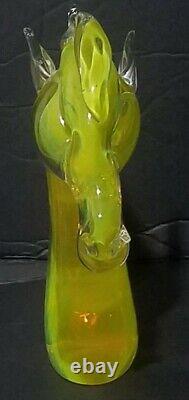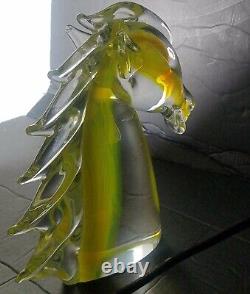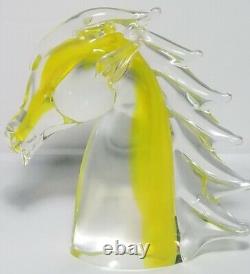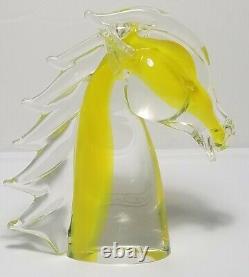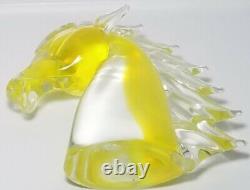 Amazing Murano glass art horse head. Careful craftmenship, and beautiful colors. An awesome work of art.
It is about 7 inches tall weighs about 2.5 pounds. It is mostly clear glass with a streak of yellow/green running through the middle.
I included several pictures with different backgrounds to give you an idea of the different colors in this piece. I know whoever gets it will appriciate its art, its uniqueness and overall design. It is pre-owned but in very good condition, no chips or scratches. Bottom has light sliding ware but not noticeable. Thanks for looking, we appreciate your time!

---