Hand-blown Murano Glass Lamp (Green)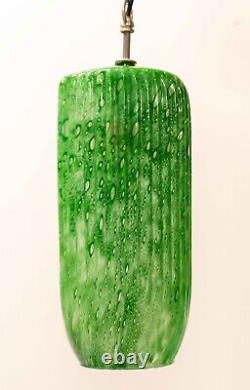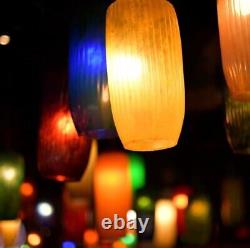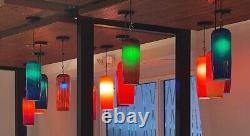 This exquisite Murano Hand-Blown Glass Lamp is a true work of art, crafted with exceptional skills and attention to detail by master artisans in the world-renowned Murano Island, in Venice, Italy. The artisanal quality of Murano Glass is evident in every detail - from the delicate shapes and curves to the intricate patterns and designs. Each piece is unique, with its own character and personality, reflecting the individuality and artistic vision of its master craftsman. Owning a piece of Murano Glass is not only a testament to the beauty of the art form, but also to the enduring legacy of the craftsmen who have perfected it over the centuries. Whether you are looking to add a touch of classic elegance or modern flair to your space, an ideal addition to both classic and modern furnishing styles, thanks to its exceptional beauty, intricate design and timeless appeal.
Multiple pieces of Murano Hand-Blown Glass Lamp allow you to showcase the incredible versatility of this objet d'art. This Murano Glass Lamp is also available in orange and blue variants. Come have a look at our store, to explore all the options available to find the perfect art pieces to suit your individual style and taste!

---