LARGE HAND BLOWN VASE MURANO STYLE WOMAN BUST TORSO NECKLACE HOLDER 8 Pounds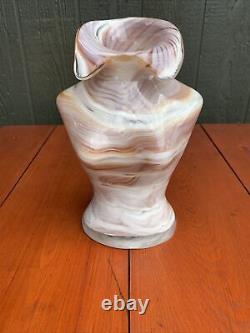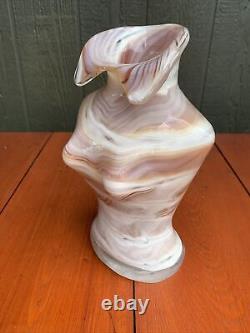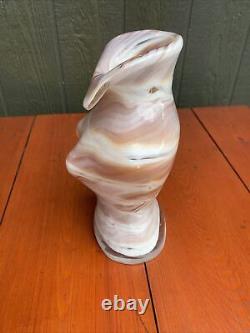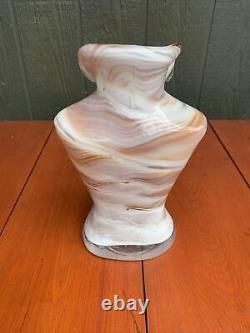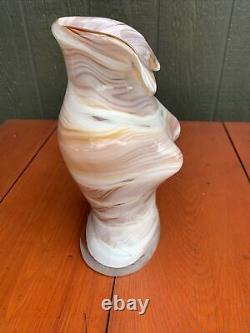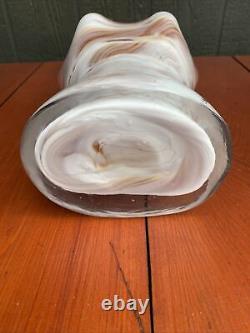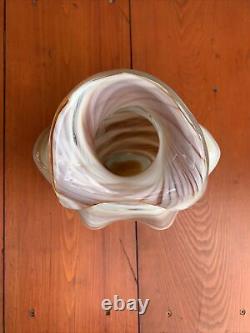 This beautiful and unique vase is a true work of art. The stunning design features a woman's bust and torso with a necklace holder, all handcrafted from glossy cream and white glass. The intricate 3D effect and abstract pattern give it an Art Deco style, perfect for any decor. Although it has been previously enjoyed, this item is in excellent shape and ready to become a stunning centerpiece in your home.
The vase measures 11.5 inches in height and 8 inches in width, weighing a substantial 8 pounds. Don't miss out on this one-of-a-kind piece, sure to impress any collector or art enthusiast.

---