Murano Millefiori hand blown glass chandelier vintage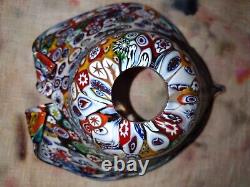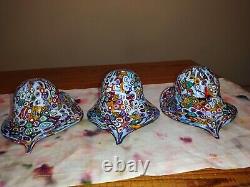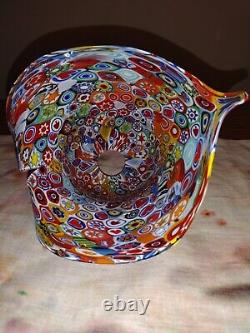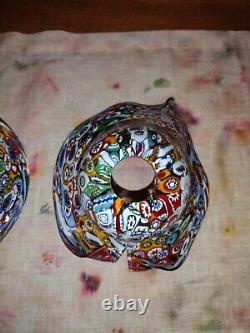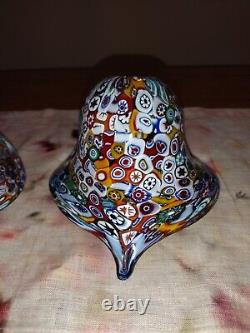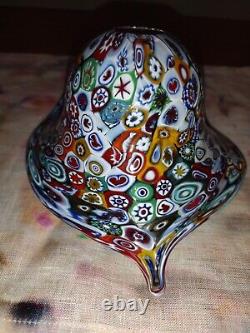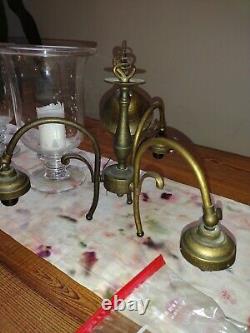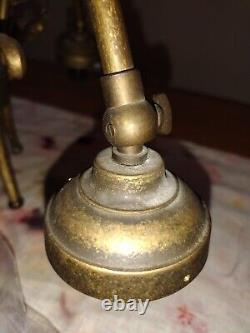 Light up your home with this (I believe) Murano Millefiori Glass chandelier or use the Mini Glass shades as Pendant Lights. Colorful light patterns dance on the walls and ceiling from the beautiful patterns on the three glass shades. The pendant shades were handmade by skilled artisans in Venice, according to traditional glassblowing techniques. The shades appear to be infused with gold.
Each of the three flawless shades measures 4" high by 7.5" by 6.

---