Vintage Toscany Venetican Hand Blown Murano Collector Glass Clown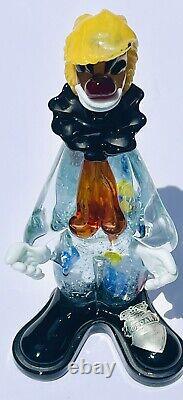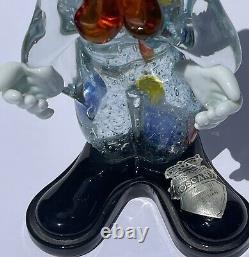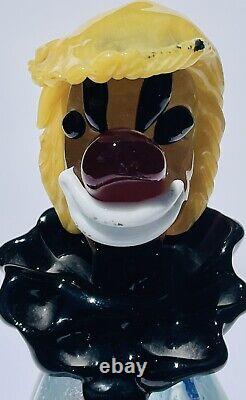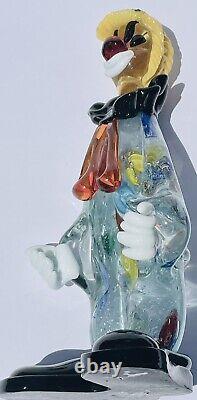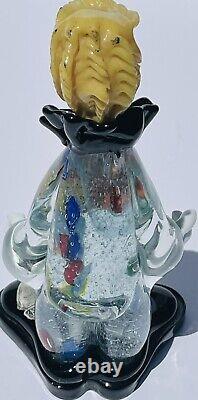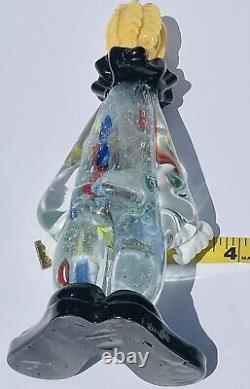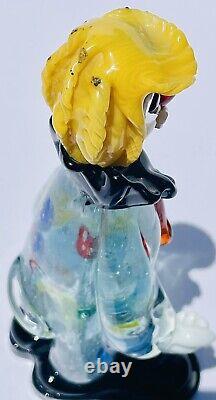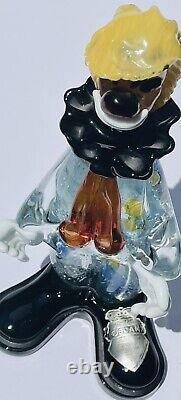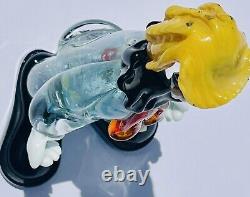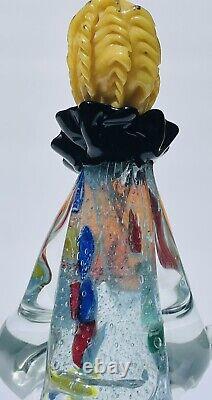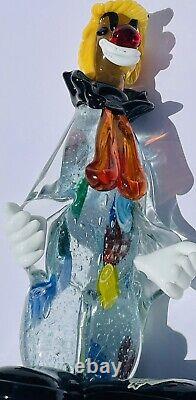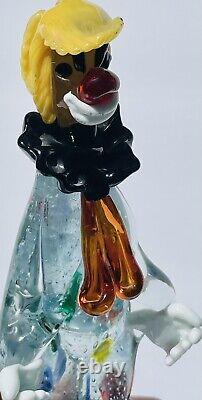 Vintage Tuscany Venetican Hand Blown Collector Glass Clown. Length:9"Width:3" Italy's most traditional crafts: glassblowing. Glassmaking in Murano dates back to 1291.
Glassblowing was one of the must-known crafts that highlighted the cleverness and expertise in Italy. It requires a special glassblowing process that is over 1000 years old.
Murano glass today is a rare craft and skill in danger of disappearing. Sure to hold its value and more than likely to increase. An entire island dedicated to it in 1291: Murano island. Glassblowers improved the technique to reach perfection by developing an unique clear glass called cristalo. The island of Murano, known worldwide for its beautiful. Some have auctioned off for valuable amounts with a hand missing even, he has no parts missing. No cracks, no color fade, beautiful piece. Has been tightly wrapped up for many years, well taken care of, shows tiny color on hair from being wrapped tightly in packer wrapping. This does not take away from his beautiful craftsmanship. He has no hat, a collectors piece that isn't easy to come by. The the process of making Murano glass is different from any others. They mix it with other minerals which gives it its funky colours and vibrant designs. The resulting liquid glass mixture is then mouth-blown and then handcrafted by master glassmakers in a series of elaborate steps. High-end Murano Glass is called art glass. Feel free to reach out with any questions. We do our best to get our measurements as accurate as possible. Item listed is only item included in sale, no other products are included. Vintage Limited, Fashion comes and goes...
Style lasts forever, " when it comes to antiques and collectibles, "Old is never old enough. Sale only includes item listed.
Vintage items tell a story and should be. Expected to have wear consistent with age, this is part of their charm. Thank you again for shopping with us.

---